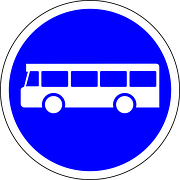 Vamos a divertirnos hoy con un vídeo para aprender inglés y de paso entender en esta conversación cómo pedir información en inglés cuando estamos en una parada de autobuses. Y aprender el vocabulario con unos ejercicios interactivos. 
¿Te ha pasado alguna vez (¡a que sí!) de estar en un sitio que no conoces y no tener claro si estás esperando tu autobús en el sitio correcto o no? Y luego, ¿cómo haces para bajar en la calle que quieres? ¡No pases más apuros! Escucha la conversación y aprenderás.  
Ve primero el vídeo y contesta a las preguntas en el ejercicio. A ver si entiendes esta conversación en una parada de autobuses en Londres. 
Contesta a estas preguntas eligiendo entre TRUE (verdad) y FALSE (mentira):
¿Bien?
Las preguntas que usan para pedir información son muy útiles. ¿Puedes hacer este ejercicio casando las palabras para crear frases correctas?
Toma nota de esta frase en especial: When's it due? o When is the bus to Hammersmith due? Significa ¿Cuál es la hora prevista de la llegada del bus a Hammersmith?
Antes de terminar, vamos a repasar un poquito el vocabulario relacionado con los viajes en autobús.
Es interesante recalcar que en Inglaterra distinguen entre BUS y COACH. El primero es el tipo de autobús municipal, muy sencillo y para trayectos cortos. El segundo se refiere a los autobuses de larga recorrida, con asientos más cómodos y quizás con película y baños, si hay suerte. En USA simplemente dicen BUS para todos.
 Más vocabulario en inglés para ir en autobús:
Billetes:
Round trip ticket  (en GB return ticket) = Billete de ida y vuelta
One-way ticket = billete de ida
Cuando necesitas información:
What platform does the bus leave from?
¿De qué andén sale el autobús?
How long does it take to get to Miami?
¿Cuánto se tarda hasta Miami?
Is this the bus to San Francisco?
¿Es éste el autobús para San Francisco?
Can I have a bus schedule, please?
¿Me da un horario de autobuses, por favor?
Do I have to change buses in New York?
¿Tengo que cambiar de autobús en Nueva York?
What is the next stop?
¿Cuál es la siguiente parada?
¿Problemas?
Is the bus delayed?
¿Viene con retraso el autobús?
I missed the bus.
He perdido el autobús. (Nota que se dice missed y no lost.)
Excuse me, this is my seat.
Disculpe, éste es mi asiento.
I can't find my baggage.
No encuentro mi equipaje
Bajando en el sitio correcto:
Can you tell me when to get off the bus?
¿Me puede decir cuándo tengo que bajar del autobús?
Do I have to get off here?
¿Tengo que bajarme aquí?
¡Siempre llegarás a buen destino cuando viajes con los cursos de inglés online de LinguaSuite! ¡Empieza hoy totalmente gratis durante 10 días!