¡Es hora de preparar el First Certificate! La Key word transformations es la Part 4 del Use of English. Esta parte del exámen del First Certificate consiste en transformar unas oraciones (hay un total de seis oraciones) con palabras clave (key word transformations). Cada oración contiene tres partes:
una oración introductoria (lead-in sentence)

una palabra clave (key word)

una segunda oración con un espacio en el medio (second sentence with a gap in the middle)

Un ejemplo:
I finished the report in the time available but it was difficult.  
MANAGED                                                                                                                                         
I MANAGED TO FINISH the report in the time available, but it was difficult.
lead-in sentence / key word / second sentence
Tienes que rellenar el espacio en la segunda oración para que su significado sea lo más exacto posible (vamos, ¡idéntico!) al de la primera oración u oración introductoria (lead-in sentence). La respuesta debe tener entre dos y cinco palabras, incluyendo la palabra clave. La palabra clave (key word) no se debe cambiar. Pero, recuerda: ¡nunca!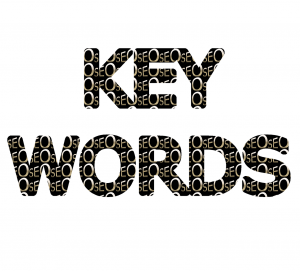 El objetivo de esta parte del exámen son la gramática inglesa y el vocabulario en inglés. Así, se evalúan una amplia variedad de estructuras: modales o modals (can, could, may, might, should...), formas de gerundio o -ing forms, la voz pasiva o passive voice y el estilo indirecto o reported speech, entre otros. Pero, también pueden aparecer phrasal verbs como looking forward to -ing.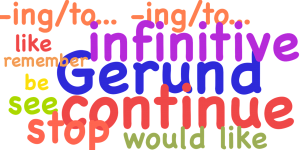 Si te quieres preparar para el First Certificate, ¿sabes lo que debes hacer en un ejercicio de Key word transformation? ¡Te lo resumimos en la siguiente lista!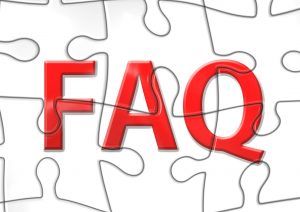 Lee atentamente ambas oraciones.

Fíjate en la palabra clave o key word y trata de identificar la clase de palabra que es (verbo, sustantivo, adverbio, etc.)

Fíjate en las palabras que hay ántes y después de la palabra clave o key word, y trata de averiguar qué tipo de gramática o vocabulario evalúa la pregunta (modales, phrasal verbs, reported speech…)

Escribe entre 2 y 5 palabras en el espacio incluyendo la palabra clave. Pero, no cambies la palabra clave, y recuerda que las contracciones o contractions (won´t) cuentan como dos palabras (will not.)

Lo más importante es mantener intacto el significado de la primera oración. Por lo tanto, lee detenidamente la primera oración y la que has completado tú para asegurarte de que el significado no ha cambiado.

Comprueba que tu oración tiene sentido. Comprueba también la ortografía y los errores gramaticales que hayas podido cometer.

¡Es imposible saber qué áreas del lenguaje serán evaluadas en el exámen! Pero sí es cierto que hay temas muy habituales como:

modal and semi-modal verbs, phrasal verbs, active voice and passive voice, conditionals, comparatives and superlatives (too/enough, so/such…), direct speech and reported speech, verb patterns [e.g. verb + infinitive/gerung (+-ing)], common expressions or idioms, do and make, regret and wish, remember and remind, look like and seem, I wish and I´d rather, and auxiliary verbs (have, will, do…).

En el exámen tendrás que pasar todas tus respuestas a la answer sheet (hoja de respuestas). Por lo tanto, sólo tendrás que escribir en la hoja de respuestas las palabras que hayas escrito tú en el espacio. No tienes que escribir la oración entera.
Lo mejor es practicar, practicar y practicar. Así que, ¡practiquemos! Let´s practise!
Recuerda que en LinguaSuite te preparamos para que apruebes tu exámen de First Certificate de Cambridge. ¡Prueba nuestro curso de 10 días gratis!